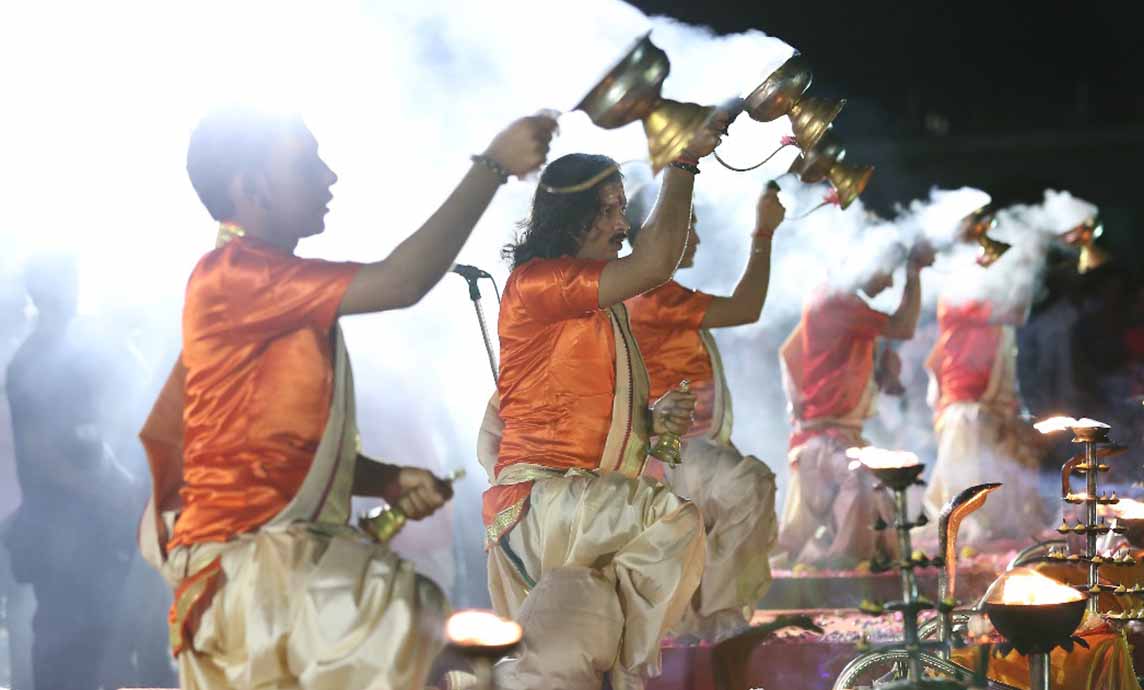 When we give back something to the community on a larger scale, the happiness that comes as a result is unparalleled. Every drop counts in the ocean and we are very happy to share the success of the 'Neerukku Nandri' event that happened on August 6, 2017.
Guruji Mithreshiva, the founder of Dakshina Foundation is the brainchild behind this grand initiative. This event is aimed to increase the awareness about Water being a living thing and how people being thankful to water can increase the rainfall and prosperity across the world.
Mr. G.R. Swaminathan, judge of the Madurai High court was the chief guest of the day. He addressed the audience and said "We have the habit of thanking anyone who is of help to us but we fail to thank water even though it's the reason for our existence. As we experienced a never-before drought for the past six years, I am happy we realized our mistake and started thanking water. I am immensely happy to respect Water with the Aarthi".
Padma Shri Dr. G. Bakthavathsalam, Chairman of KG Hospitals and veteran actor Dhamu, graced the occasion as special guests and shared their thoughts on the much-needed initiative.
Actor Dhamu kindled a lot of emotions in his speech. "Water has a life and that's why it is part of all our mankind's religious traditions. In the days to come, we will have more water in our rivers" He said.
Guruji Mithreshiva spoke about how river Ganga is respected and thanked everyday by thousands of people in the north and that being the reason behind the might of the Ganges. When water is thanked, it comes back in abundance.
The priests who offer their prayers through Aarthi to River Ganga everyday were invited to take the grand Aarthi and offered their prayers and gratitude to the water along with over 3000 people at the event.
As water scarcity is a growing problem in India and the world, the timing of the event cannot be any better. The more we pay our gratitude to water, the more water we will receive in our lives.
Let's take a pledge to thank water for its infinite contribution to the world we live in together.